I'm done!
Writing progress as of 27th November 2018.
Draft One is finished! I couldn't resist the temptation to do the final two chapters today, rather than spread them out over today & tomorrow.
I know what you want to know: since my target was 140,000 words… how did I do?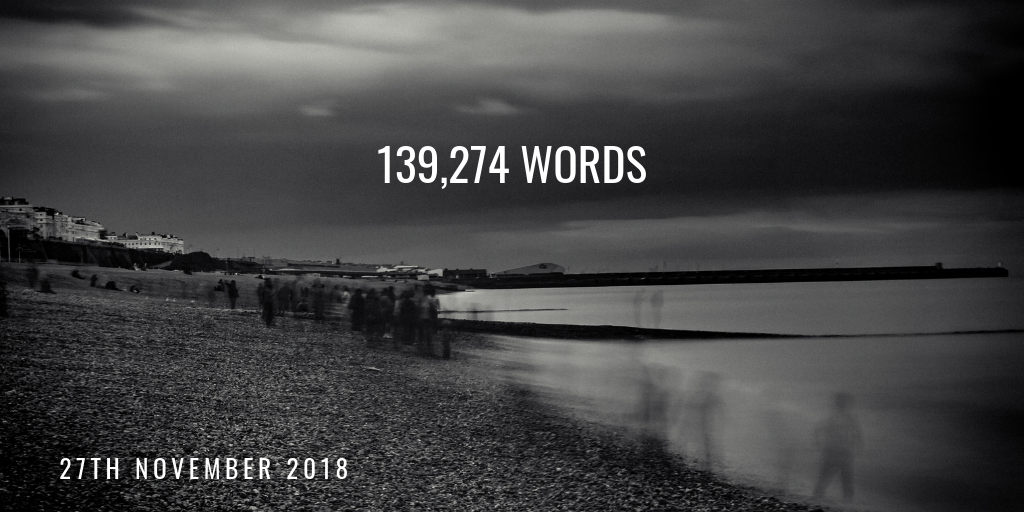 Close enough, I think! Certainly the story is finished, I think it ends properly (no cliff hangers but there's room for a sequel or two if I decide to go that way) and it does read through like a real story.
But of course, it needs a lot of work. I have identified a few problems as I've gone along and the next step is to correct those, find the other problems I've not yet noticed and make the whole thing better.
Well, in fact the next step is to put it away for a few weeks, to come back to it fresh and re-energised. This is good advice I've had from a few places and some I intend to follow. I will leave it to steep until the new year (only about a month away now!) by which time I will have a new enthusiasm for it and will be able to embark on the editing phase of the journey.
3,626 words are now in the draft that were not yesterday.
Draft 1 is now complete, 139,274 words.