The novella is available for pre-ordering!
Writing progress as of 28th October 2019.
Wow, it's been a while hasn't it? The last post was four months ago, and you'd be justified in asking where I've been and what I've been up to.
The last time we spoke I was reviewing the feedback on my novel from the Beta Readers, and I've now completed the rewriting that resulted from their very helpful advice. The book is about half as long and twice as good, and I'm very happy with it. The next step is to get a cover sorted out and then get it ready to publish.
In addition, I've finished the editing and polishing on the Novella - Jacob's War - and put it up for pre-order on Amazon!
You can get it here - and it'll be out on the 15th November.
And here's the cover - courtesy of Sanaga Designs: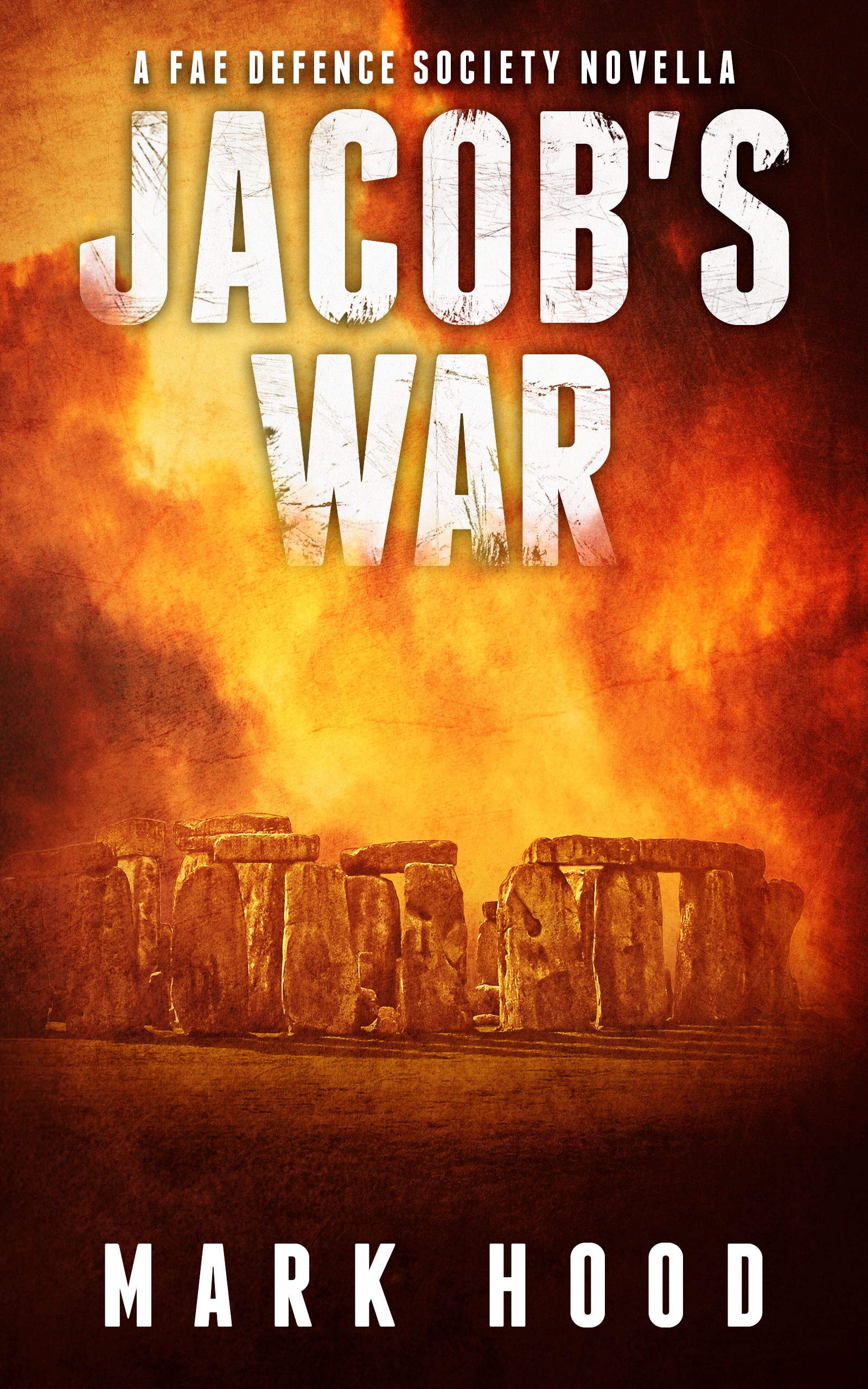 But what is it about? I'm glad you asked:
---
Meet Jacob Williams
A survivor of the First World War, forever changed by his experience.
Now he's facing down the terrors that conflict unleashed upon an unsuspecting world.
Weak spots have always existed between our world and that of the Fae; stone circles help to keep the most dangerous sealed shut. But now Stonehenge is failing…
It falls to the members of the Fae Defence Society to repair the ancient monument, protect humanity from the terrors it holds back and prevent another disastrous war.
Jacob and his wartime comrade Harry are on the front lines in a supernatural battle which threatens everything.
---
So if that sounds like the sort of thing you'd enjoy, head on over to Amazon now and grab a copy!
I'm very excited to be sharing this with you all, and very nervous at the same time - while I'm proud of what I've achieved (and the beta readers have been very kind) it's a scary moment to put something you've created out into the world for people to judge.
So please, if you pick it up do let me know what you think - an honest review on Amazon or Goodreads would be very helpful!
Thank you for reading this, and I hope you enjoy it!
PS If you're still undecided, and want a sample of my writing before committing, check me out on WattPad . I've posted a couple of short stories there.