Draft 1 is now at around 97% completed, 135,648 words.
Writing progress as of 23rd November 2018.
After the busy weekend (which stretched into Monday) Tuesday saw an unexpected visitor as well, so I didn't get back to writing then. And Wednesday was spent on much-needed family time, so no writing took place than either. Thursday was a travel day so I'd never expected to get anything done then… so now it's Friday, and I'm finally back to writing a whole week after I last did!
And lo and behold, it was tricky to get momentum up today. With everything else going on I didn't even get any plot points bubbling away in my mind so there wasn't a well of ideas to draw on. Still, if it was easy everyone would be doing it - so I pushed on. Plot has happened, action is happening and I think I see the ending in my mind now, so I'm very happy!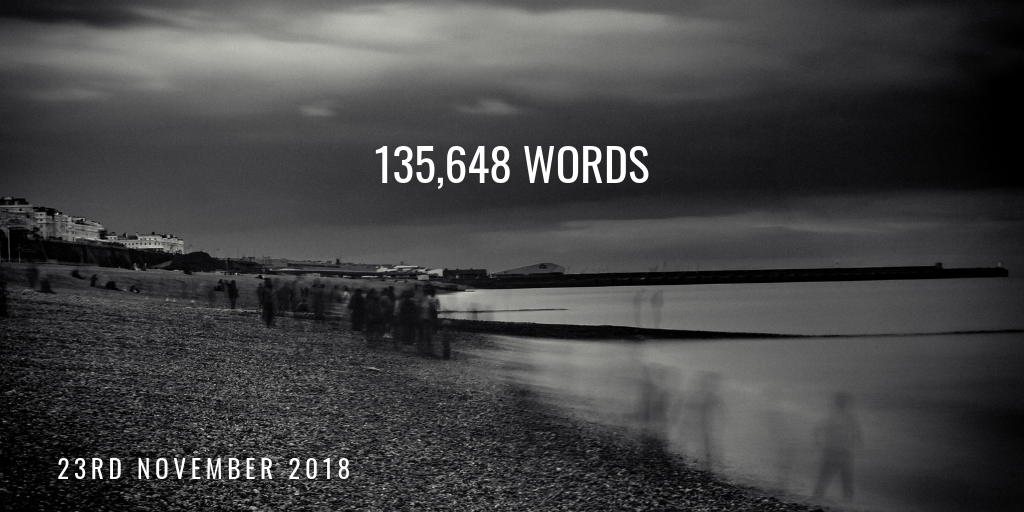 1,954 words are now in the draft that were not yesterday.
**Draft 1 is now at around 97% completed, 135,648 words.**